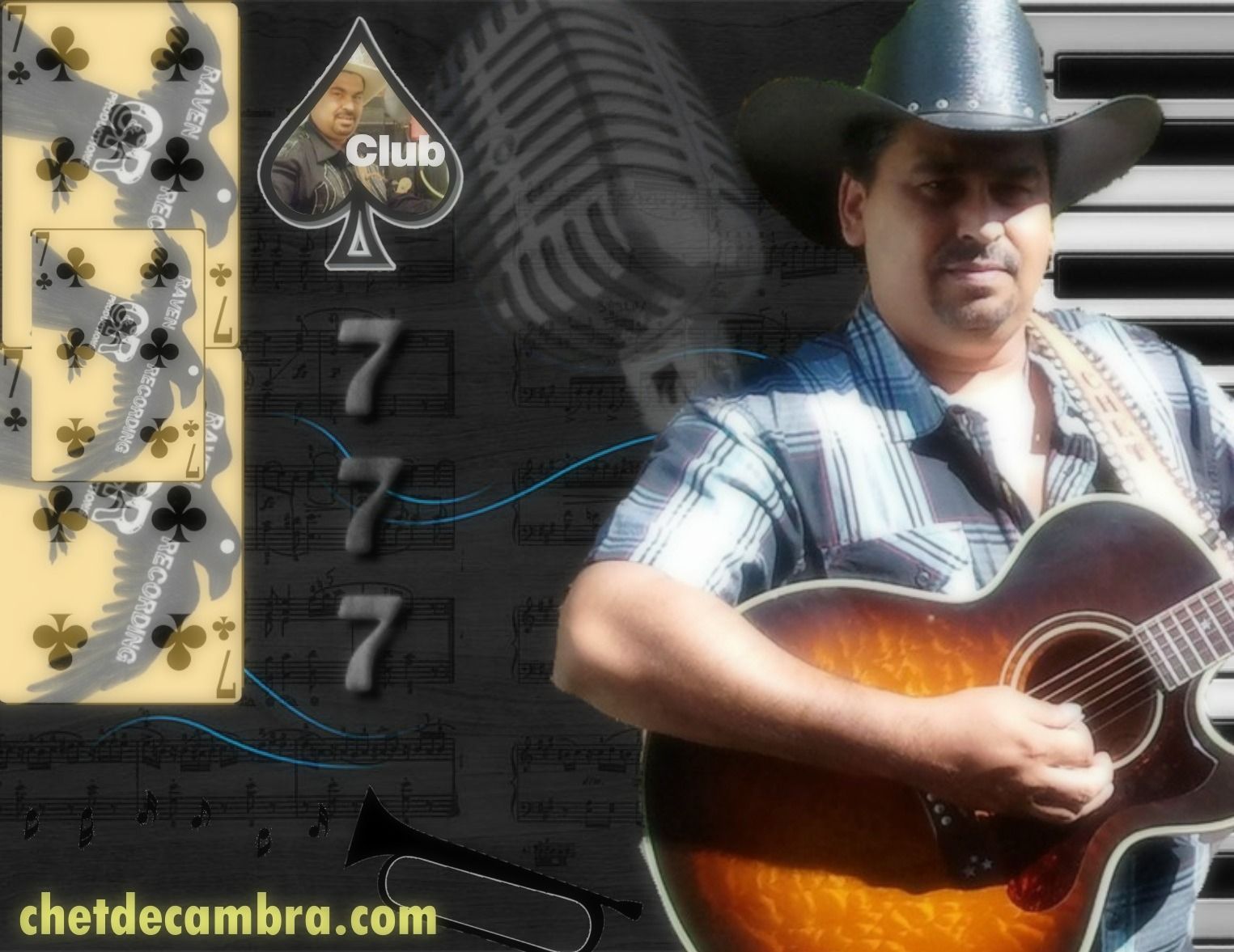 Chet DeCambra was born and raised on the Big Island of Hawaii, to  Leonard and Paula DeCambra. Since a child Chet was raised in a musical family. Chets Dad and Lead Guitar / Pedal Steel player is an accomplished musician. at the age of 10 Chet made his first television appearance on Hawaii Superkids, and its been up hill for him ever since. He has grown to become a well known Island entertainer, as well as an accomplished recording artist. Chet has played with and/or has been associated with  people like Dave Gibson and Daisy Dern from Nashville, Shooter Jennings, Lukas Nelson, David Allen Coe, Mickey Gilley, Gretchen Wilson, Ty Stone, John Stone,  and many local recording artists, including close friend, the late Ernie Cruz sr., and close family friend Kid Rock. Till today Chet continues to share his love for Country Music throughout the State of Hawaii. Chet has a wife, two children, and 3 grand children. He and His wife Roxanne DeCambra own and operate C&R Productions Recording Studios located in Volcano Hawaii. Chet says that his heart is in Hawaii and this is where he chooses to make his home.
JOIN THE CHET DECAMBRA FAN CLUB, CLUB 777 TODAY, AND RECEIVE VIP SERVICES  NOT OFFERED TO VISITORS. JOIN TODAY AND LET THE FUN BEGIN!!
Welcome To The New Chet DeCambra Official Website. Home of Hawaii's Number One Country Recording Artist Chet DeCambra. To all current members and new members of this site. Please sign in again on the official guest book, and mailing list
BREAKING SITE NEWS!!
MEMBERSHIP TO CHET DECAMBRA'S CLUB 777 IS NOW FREE. SO PLEASE SUPPORT OUR SITE AND BECOME A MEMBER. REMEMBER TO QUALIFY TO ENTER ANY CONTEST YOU MUST BE A MEMBER. SO GET YOUR MEMBERSHIP TODAY. THE PRICE IS RIGHT AND YOU GOT NOTHING TO LOOSE. HOPE TO SEE YOU AMONG THE NEW MEMBERS OF CLUB 777 AND THANK YOU FOR SUPPORTING CHET DECAMBRA AND HIS MUSIC
ALOHA!!
New song and video by Chet DeCambra 10/2018 
LATEST BREAKING NEWS
Celebrating my wife Roxie's birthday with our good friend Bob Ritchie AKA KID ROCK!!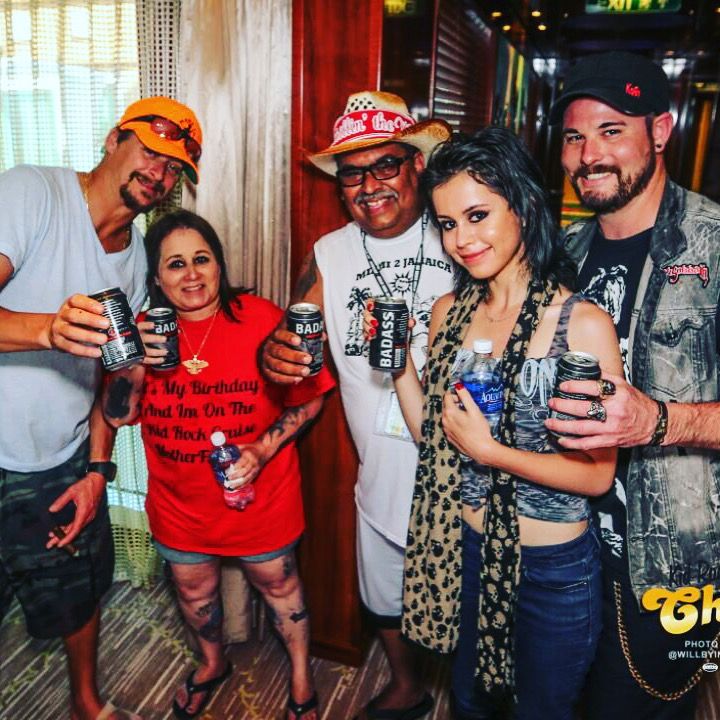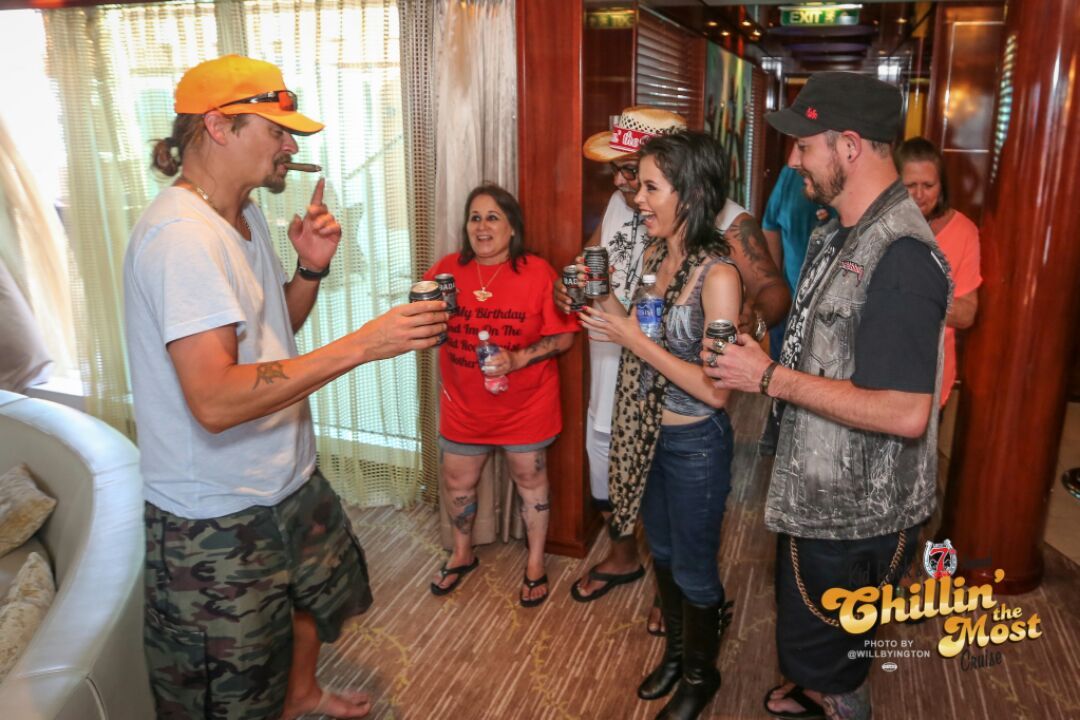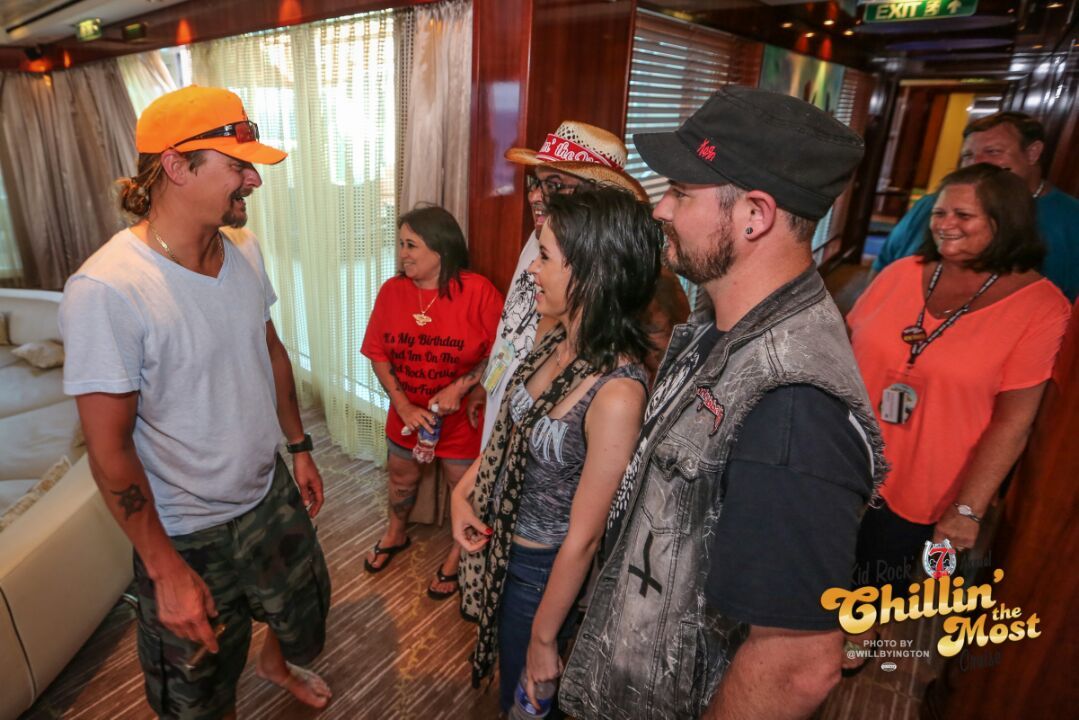 Chillin and having a few drinks with Luke lead singer of the Struts!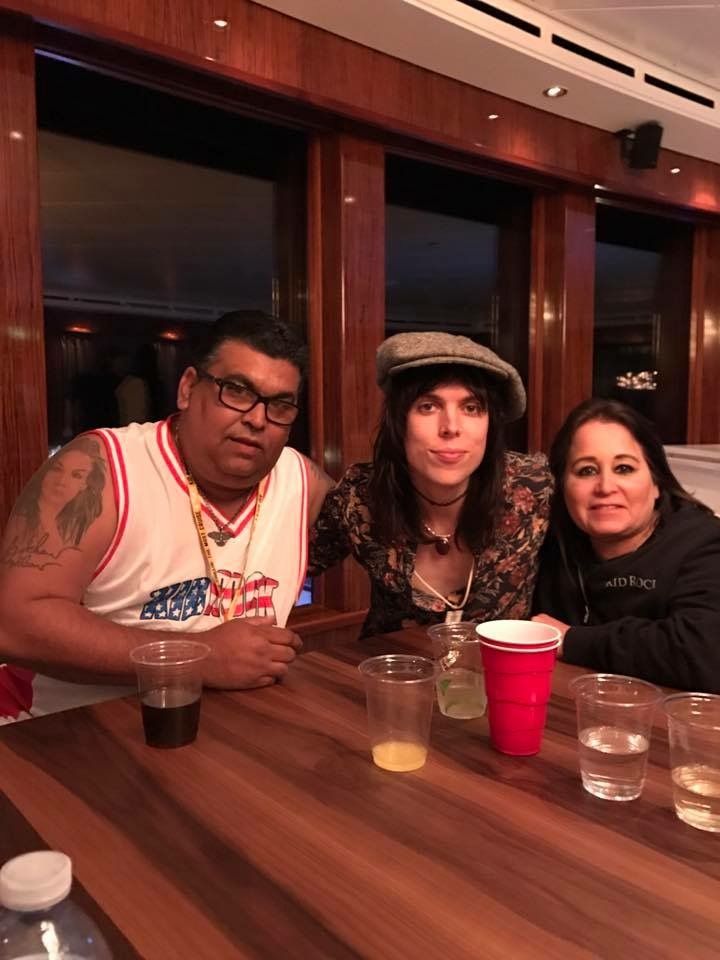 Hanging with Country Music Singer Gretchen Wilson and Kid Rock in the Bahamas with my family!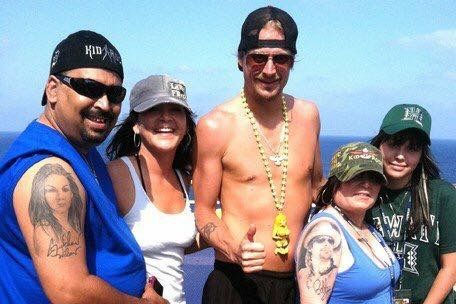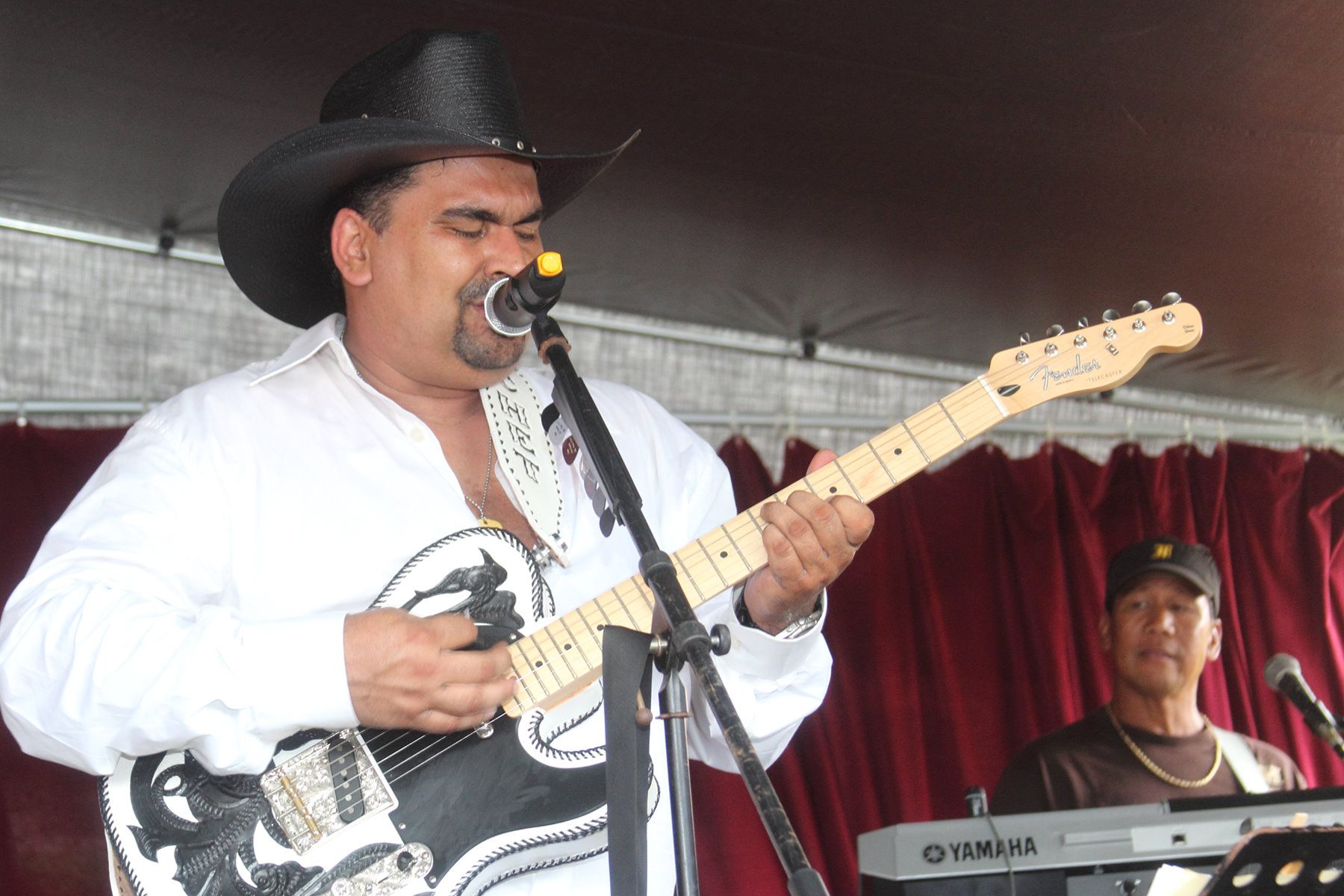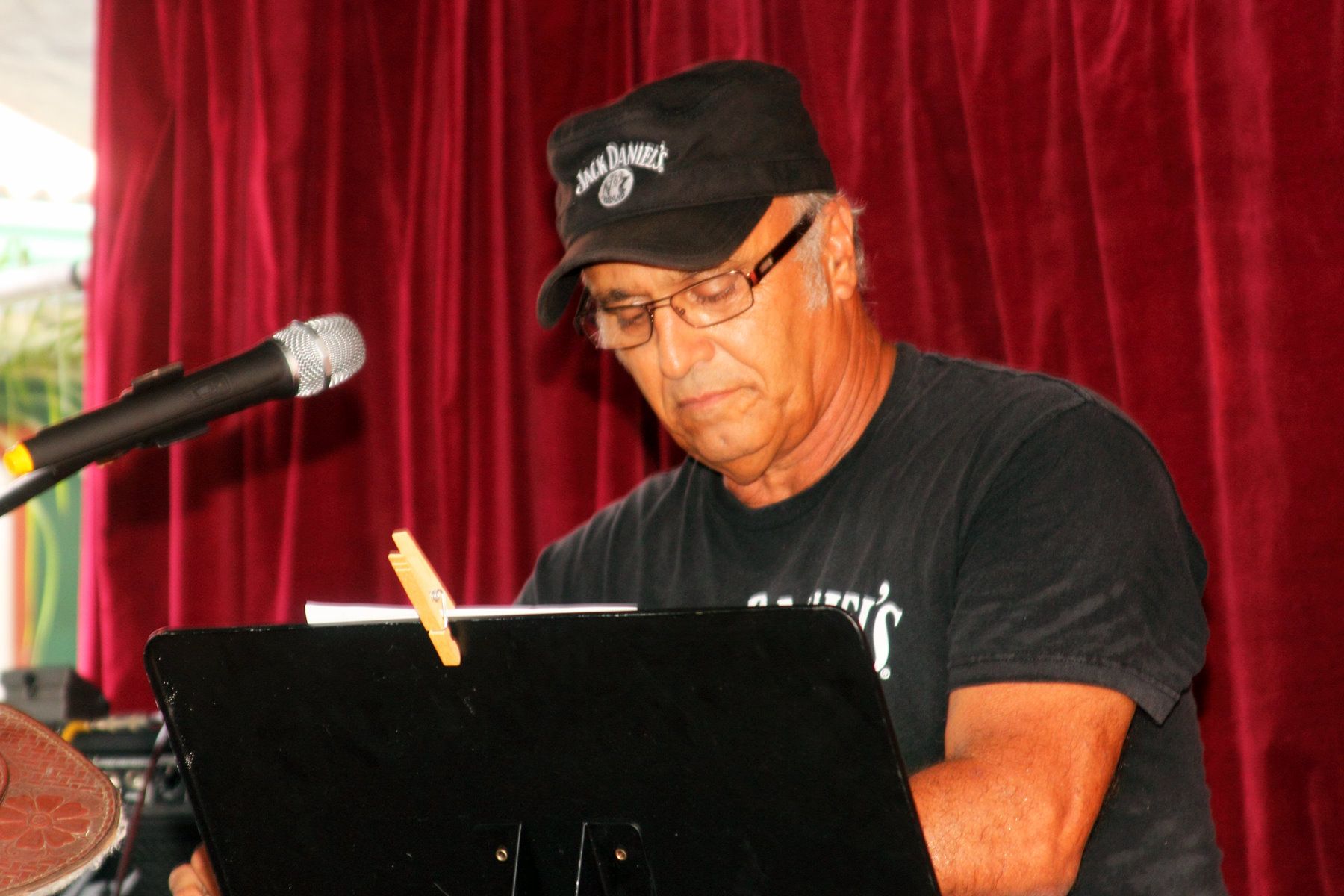 Pre-Order Your CD Today For aA Chance To Win A Great Prize!!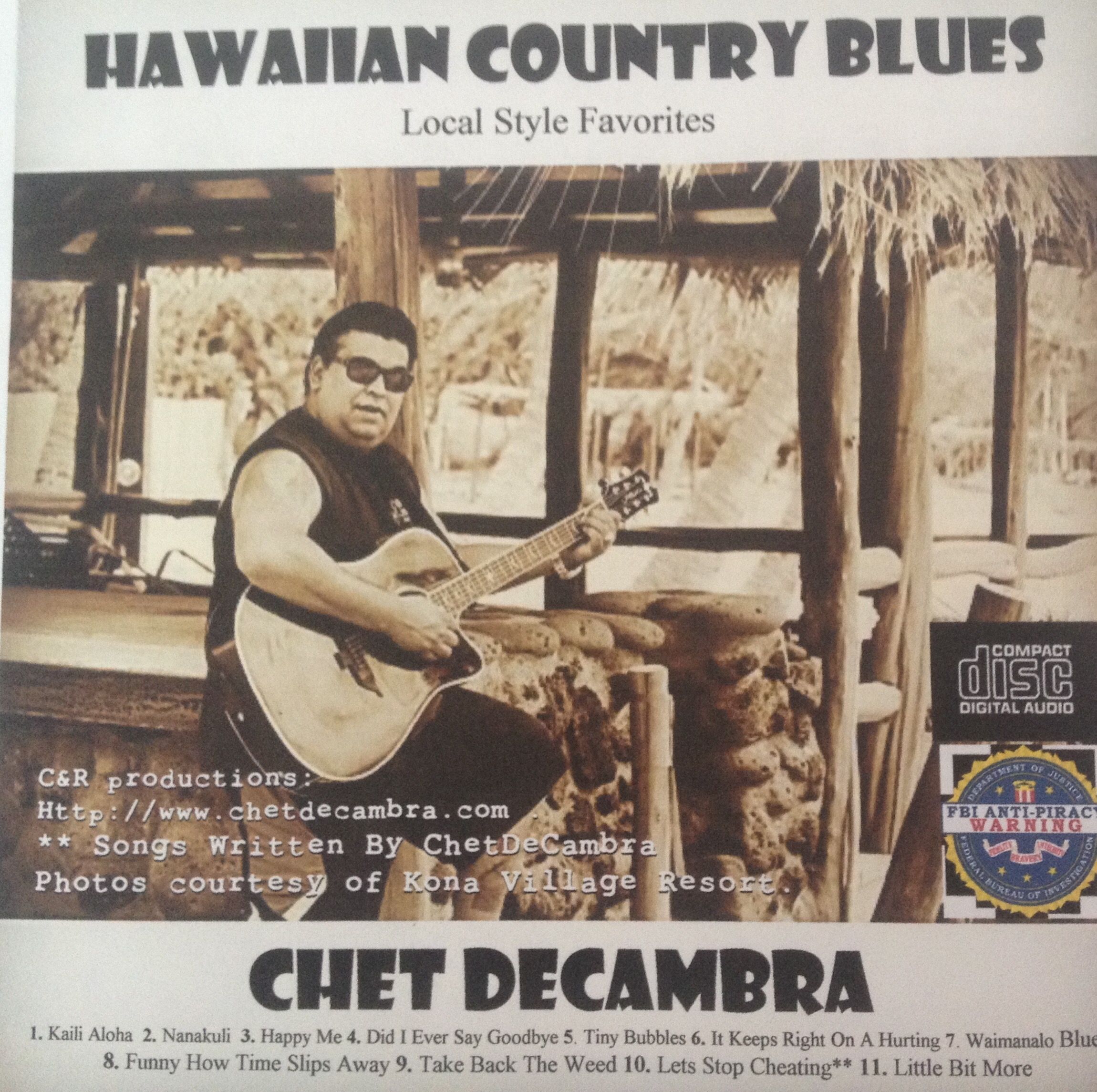 Release Date Is November 21st, 2015
Buy your cd now and get a chance to win. your CD will be mailed out the week following November 21, 2015. when you recieve your CD if you open it up and find a custom Chet DeCambra Guitar Pick your a winner of one of 3 Great prizes. If you get one of the picks in your CD please e-mail admin@chetdecambra.com for instructions on claiming your prize. As always thank you for Supporting Chet and his music. Many thanks and Aloha, to all the sponsors that make these give aways possible and believing in the art of music.!!
Track List
1. Kaili Aloha
2. Nanakuli
3. Happy Me
4. Did I Ever Say Goodbye
5. Tiny Bubbles
6. It Keeps Right On A Hurting
7. Funny How Time Slips Away
8. Waimanalo Blues
9.Take Back The Weed
10. Lets Stop Cheating* Written By Chet*
11. Little Bit More
9.
Hey while your here don't forget to go checkout Chet's good friend Brian Detroit at lovethebeaver.com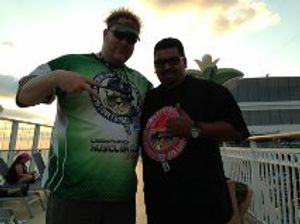 click on banner below to visit site!!

Chet, Roxie, Raven, Jay, Al, and Brian (AKA Big Detroit) on the 2014 Kid Rock Chillin The Most Cruise!!!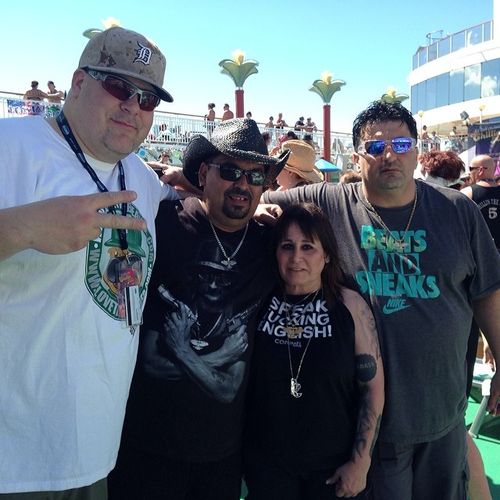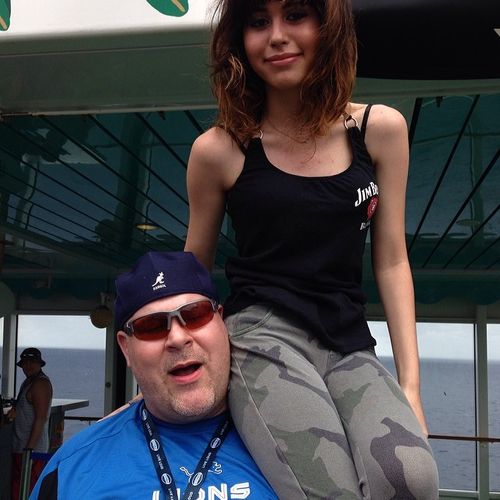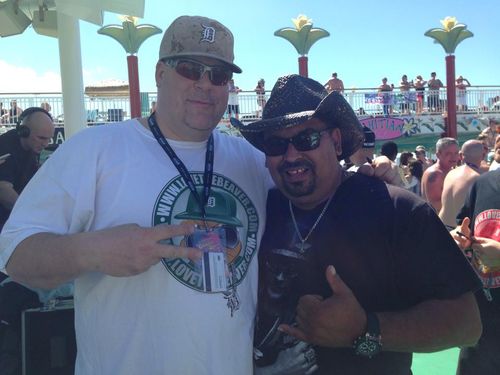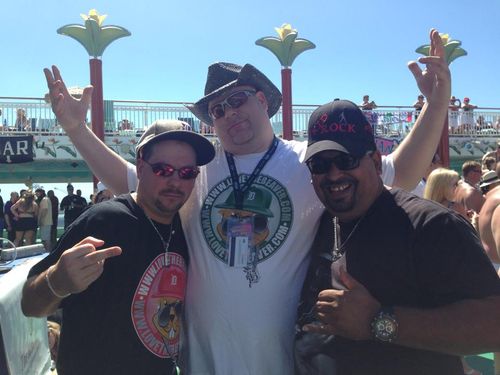 IF YOU NEED A DJ GET THE BEST!!
CHECKOUT CHET'S FRIEND DJ RYAN ROUSSEAU
CLICK THE BANNER BELOW TO VISIT HIS SITE!!

custom jersey made for Chet, his wife, daughter and Kid Rock
for the 5th annual Chillin The Most Cruise!!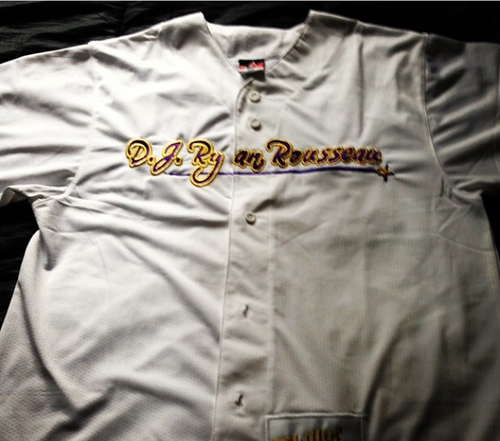 chillin with the one and only Kid Rock wearing Ryan's Custom Jersey !!
Kid said he loved those Jerseys so that means he will be wearing his soon !!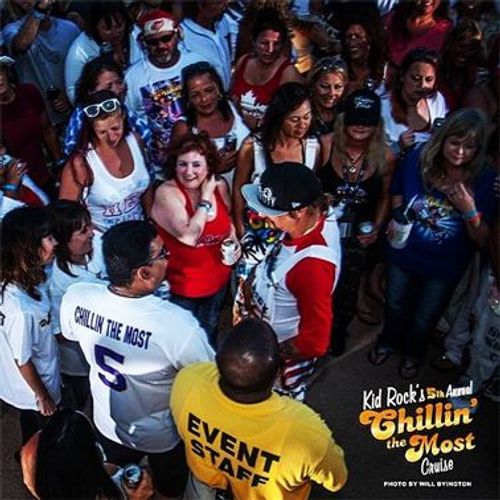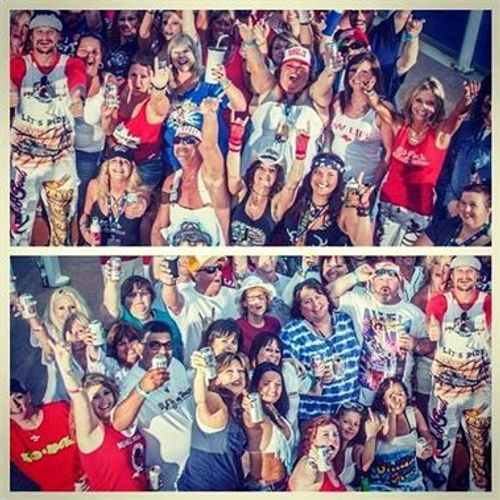 IT'S FINALLY HERE. CHET'S FIRST NEW CD RELEASE OF 2013 STRICTLY COUNTRY
GET YOUR COPY TODAY WHILE SUPPLIES LAST!!
$12.00 +SHIPPING AND HANDLING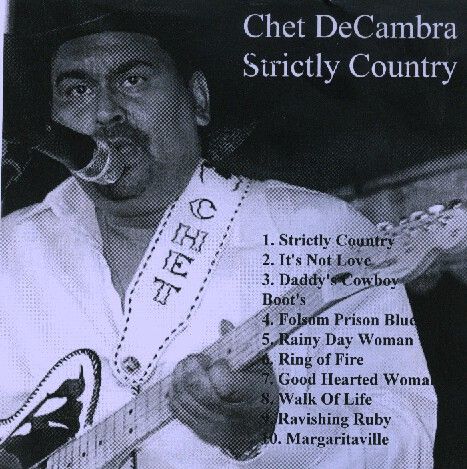 BReAKING NEWS TO ALL CHET DECAMBRA FANS!! CHET HIT THE NUMBER ONE SPOT TODAY 12/19/2012 JUST IN TIME FOR CHRISTMAS  ON NUMBERONEMUSIC.COM MUSIC CHARTS!!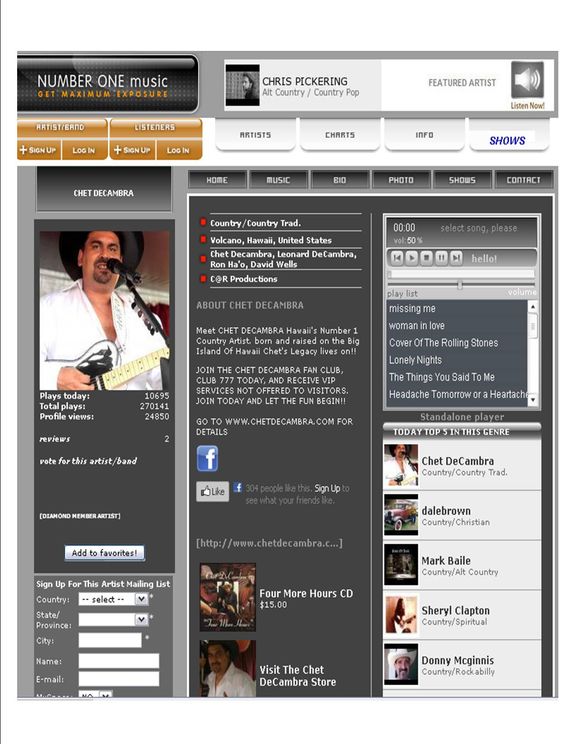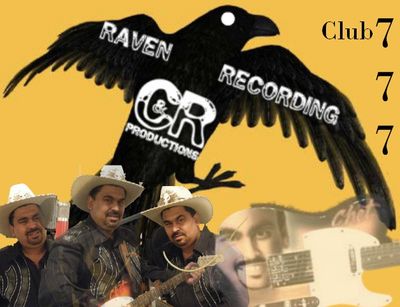 Special Thank You To My Wife and Daughters For The Awsome Early Birthday Gift !!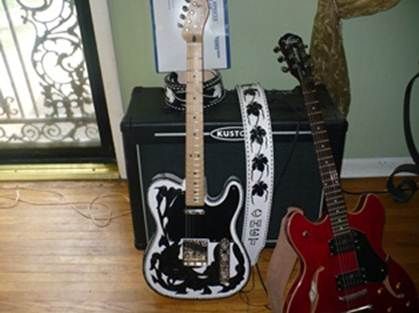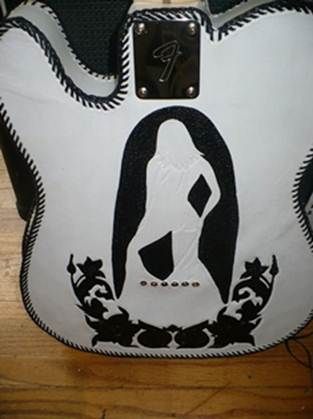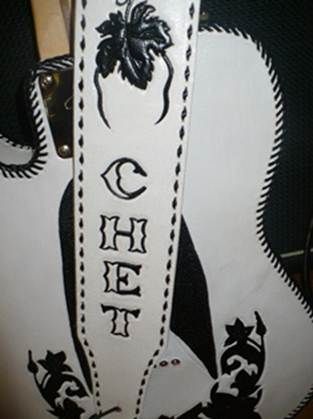 Keep It Country
Chet DeCambra In Concert
Live at the Kea'au Village Market Center Stage
Saturday November 5th, 2011
Thanks to everyone who came out to support Chet at his concert!!
Congratulations to all the contest winners!!
Stay Tuned for updated photo gallery of Chet's Concert Coming Soon. Watch for the "Keeping It Country Concert Photo Gallery on the right!!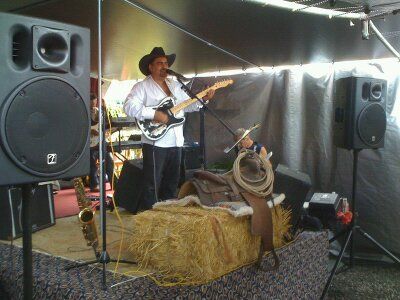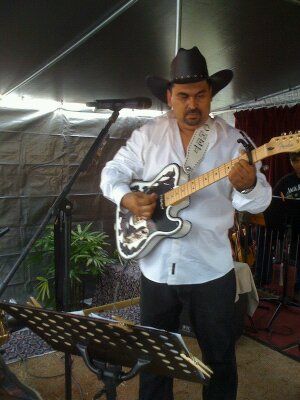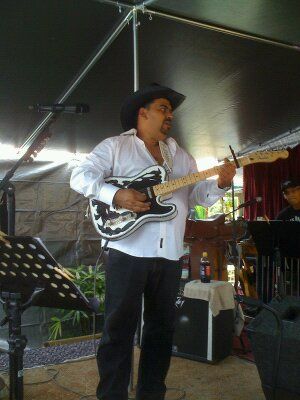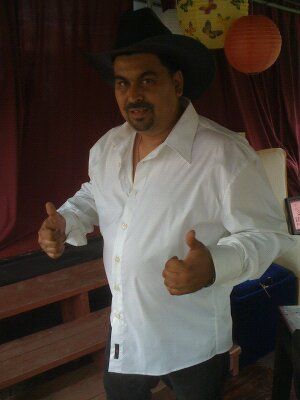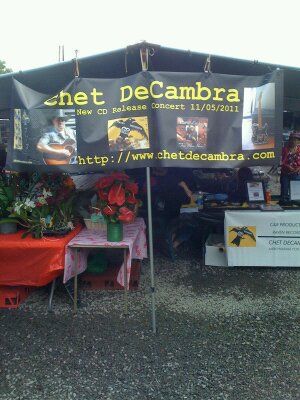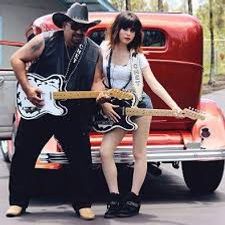 Help us keep on making music Tips are Greatly Appreciated!
Thank you for supporting Chet DeCambra
Enter the amount you wish to donate
Truck Driving Man! some great stuff. I randomly stumbled on your music one day and so glad I did. Keep up the good work, I will be back on your site regularly. 
Maxine 2-8-18
Hello just wanted to give an early thanks to you this year, not a day goes by that I don't listen to your music its awesome and looking forward to many more great works by you. Wishing you the happiness of good friends, The joy of a happy family, and a wonderful new year,
Roberta 2-2-2018
Hey, so we found you on N1M and my boyfriend herd your songs, now that's all he listens too. Thanks we love your music keep it up
Bianka 2-06-18
I like your music very much and I think its very catchy, Told my friends about you and they like you too, I also shared you on my FB page
Mark 2-15-18
Hey Chet absolutely love your song Missing Me i keep playin it all the time!
"Amanda"
Dear Chet,
i love your music and i love how you sing. Your voice is great! you are the best singer in the world. I'm your biggest fan.
Luigi
I love your music, i must say i love your song Missing Me.I believe you'll make it big one day and your star will shine brighter than others. its a pleasure to be a part of your fan club777
Efrain
Chet,
you should make a video for every track because your music is brilliant!! Missing Me is def a hit!! fingers crossed lol
Cristian
Hey Chet,
Just wanted to say, i think your an amazing talented artist, and that your are doing an outstanding job in todays music music industry. Keep up the good work!!
Kendrick
Chet,
I am so flattered because you are so awesome. Please upload more music for us to enjoy!!
Liz Ofsink
Chet,
love all your music, have a awesome upcoming week. God bless you, and ill search for you on Facebook for your fan page!!
Modesto Mendez
Chet,
Four More Hours is the best song ive herd in months. Keep it up!!
Hung Morin
Chet,
Hey, i keep playing Woman in Love over and over. Wishing you the best in everything you do, and hoping for your life to be filled with all the good things you enjoy!!
Henrik Gjelland
Chet,
ive been listening to your music since i found you on www.numberonemusic.com your amazing, independent, and confident Don't let anyone ever bring your self esteem down, you are truly amazing!!
Sophia
Chet,
Hi, you will be an inspiration for others out there. Just found you lately, and im going to spread the word about your music!!
Tim Trump
Chet,
I love your song Woman in Love, and im waiting for more like this.
Abe Vaughan
Chet,
love your tune Woman in Love and just loving YOU!!
Sharron Duley!!
Chet,
Love your music, thank you for sharing Missing Me, your voice, i just love it!!
Darci
Chet,
I just love your fan club 777, its the best fan club i have ever had the opportunity to be a part of. and the monthly contests, wow who does that now days. you and the Girls that run your club are god sent. We Love You!!
Cynthia
Chet,
Just love the wonderful things you do, for all your fans. i wish you the best always. i will be a fan forever!!
jaimie
SPECIAL THANK YOU TO MY YOUNGEST FAN ALEEA